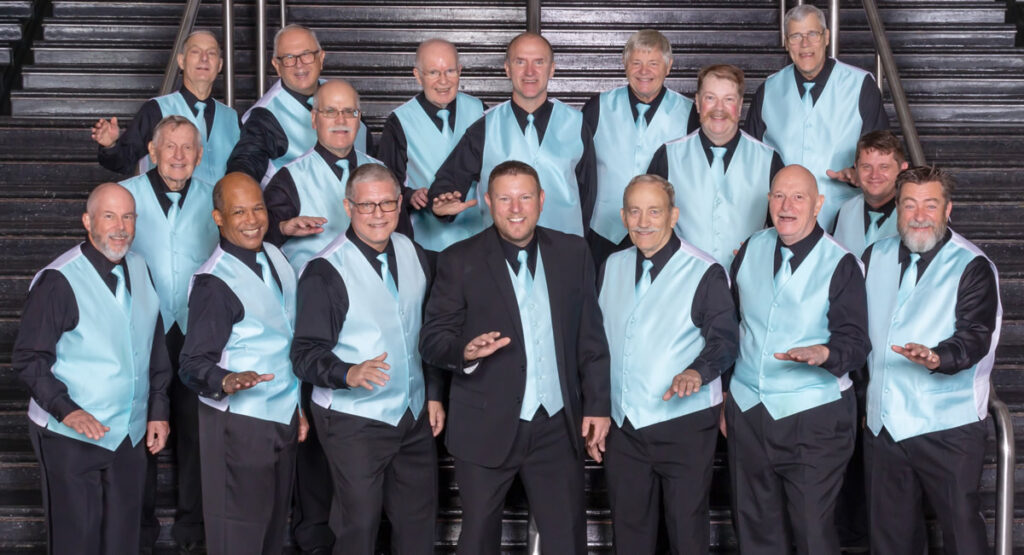 "The meaning of life is to find your gift.
The purpose of life is to give your gift away.
Our gift is singing four-part harmony."
---
The Mark Twain Chorus is an award-winning men's chorus that has delighted audiences across New York's Southern Tier for decades. Our common passions are a love for singing four-part harmony and the friendships we form through harmonizing together. Our passion and friendship sustains us through the current pandemic as we continue to grow through our music.
Before the pandemic, we met each week for an evening of singing, socializing and fun. For the safety of all, we currently meet virtually on Zoom each Thursday at 6:30 pm to enjoy our passion for singing four-part harmony and to renew our friendships. We would love you to join us any Thursday, whether to sing, listen, or just to check us out – no commitment required! Just drop us a note here and we'll send you a Zoom invitation for the upcoming rehearsal. Hope to see you soon!
---
We are the 2017 & 2018 Seneca Land District Small Chorus Champions.
Our Fall 2018 Championship Competition Performance

Our Fall 2017 Championship Competition Performance

The Mark Twain Chorus proudly sings our National Anthem